Youth Ministry is for…
 Middle School (7th-8th grade)
 High School (9th-12th grade)
Social Media
Instagram – @princeofpeacenm_youth
Remind Texting – High School text @peace2223 to 81010
Remind Texting – Middle School text @peacemid to 81010
Registration Forms
The Faith Formation registration fee is $25.00 per student or $75.00 per family. Please make your check payable to: Prince of Peace Parish. Parents must complete three forms: registration, media release, and medical treatment release. Return all three forms, along with payment, to the parish office. Tuition scholarships are available.
Youth Group Online Registration
Physical Youth Ministry Registration Packet 2022-2023
Medical Release Form 2022-2023
Diocese of Grand Rapids Media Promotions Release Form
Schedules
High School Schedule 2022-2023
Middle & Confirmation School Schedule 2022-2023
Youth Trip Registration Forms
High School Retreat Registration Packet
High School Retreat Registration Online
Catholic Heart Work Camp Registration Packet
All volunteers, 18 years or older, who have access to youth or vulnerable adults, are required to attend a one-time Virtus Protecting God's Children training and complete documentation. Click here to access information, policies and forms.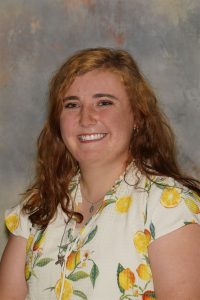 Theresa Andary
Youth Formation Coordinator
(231) 744-3321 ext 129
tandary@princeofpeacenm.org