Program Overview
Children 3-12 years of age can attend one of three different atria as they spiritually mature
Weekly sessions are held in the Education Wing on Sunday, Monday and Wednesday
Catechetical materials are interactive, follow the liturgical seasons of our Catholic church and comply with the Catechism of the Catholic Church
Students encounter the teachings of Christ through Scripture, liturgy (mass), sacraments and contemplative prayer
Catechists are certified by the National Association of Cathechesis of the Good Shepherd, USA. Atrium Assistants receive a specialized training as
Good Shepherd Sessions for 2018-2019
Sunday
9:00-10:15 am Level 1, Level 2 and Level 3
Monday
10:00-11:30 am Level 1
4:30-6:00 pm Level 1, Level 2 and Level 3
Wednesday
6:00-7:30 pm Level 2 and Level 3
Catechesis of the Good Shepherd Sessions
Catechesis of the Good Shepherd (CGS) sessions are modified each year. Session days and times are based on the availability of certified catechists to teach. CGS students meet in the Education Wing at Prince of Peace. Children are assigned an atrium based on age and spiritual development. All CGS sessions have a student-size limit.
Level One (3-6 years old) 10 students per session
Level Two (6-9 years old) 15 students per session
Level Three (9-12 years old) 15 students per session
Catechesis of the Good Shepherd meets October – May
Our CGS program meets weekly and continues through May so students can end the year with a Pentecost celebration. Our CGS calendar lists special events, sacramental preparation events and CGS meets throughout the year. See Documents below for registration information, forms and our CGS annual calendar.
Registration Fees
The Faith Formation registration fee is $25.00 per student or $75.00 per family. Please make your check payable to: Prince of Peace Parish. All CGS sessions are filled on a first come, first serve bases. Complete and return the registration form and media release form, along with payment, to our parish office to secure the placement of your children. Scholarships are available by request.
Program & Event Cancellations
All cancellations will be broadcasted on WZZM 13, Wood TV 8 and Fox 17.

Winter weather conditions can create hazardous road travel. The cancellation of Catechesis of the Good Shepherd or a special event is based on inclement weather conditions, not school closings.
The safety of your family is important so please check our local TV stations whenever inclement weather occurs. Thank you!
Documents
Contact Information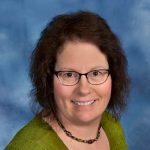 Donna Phillips
Children's Faith Formation Coordinator
(231) 744-3321 ext. 128
dphillips@princeofpeacenm.org
Becky Ostoin
Children's Faith Formation Assistant
(231) 286-2974
rjostoin@frontier.com