Overview of Catechesis of the Good Shepherd (CGS)
Children 3-11 years of age are placed, by age and spiritual development, into three different atria
Sessions are held weekly at Prince of Peace, in the Education Wing
Catechetical materials are interactive, follow the liturgical seasons of the Church, and presented over a three-year cycle
Atrium materials are based on Montessori principles
Atrium materials comply with the Catechism of the Catholic Church
The atrium is a prayerful space where children encounter Jesus through Scripture, liturgy (Mass), sacraments, and contemplative prayer
Catechists are certified by the National Association of Catechesis of the Good Shepherd, USA
CGS Sessions for 2020-2021
Monday
10:00-11:30 am Level 1 / 4:30-6:00 pm Level 1, Level 2 and Level 3
Tuesday
4:30-6:00 pm Level 2 and Level 3
Wednesday
6:00-7:30 pm Level 1, Level 2 and Level 3
CGS Atria Levels and Size-Limits
The Level 1 atrium has a limit of 10 children. While Level 2 and Level 3 both have a limit of 15 children. The Diocese of Grand Rapids Covid19 guidelines are currently set at phase 4. This lowered our child size-limits to:
Level One (3-6 years old) / 5 children per session
Level Two (6-9 years old) / 8 children per session
Level Three (9 years – 5th grade) / 8 children per session
All CGS sessions will be filled on a first-come, first-serve basis. Please note, CGS volunteers will receive preferential placement of their own children. Once a session is full, children will be placed on a waiting list. Families will be notified when additional spaces become available in phase 5 and phase 6.
Covid-19 DOGR Guidelines for Phase 4
The Diocese of Grand Rapids has mandated guidelines to protect the health of our parish community. These Covid19 guidelines are subject to change.
Families need to complete a Covid19 family assessment before attending a CGS Atria session. No paperwork is required. Home Screening for Faith Formation Students
Children must wear facemasks in all common areas such as the narthex, hallways and using the restrooms. Children, 3 years through 5th grade, should wear a mask at all times.
Children must use hand sanitizer before entering the atrium and before using any materials
Adult Volunteers must complete a Spectrum Health Covid19 Symptom Checker on their smart phone and show a green light before attending a CGS Atria session.
Parent REMIND Notifications
Parent are encouraged to use the Remind App for CGS notifications. To setup your Catechesis of the Good Shepherd Remind account just type #81010 and message @cgspop.
Registration Information and Documents
The Faith Formation registration fee is $25.00 per student or $75.00 per family. Please make your check payable to: Prince of Peace Parish. Parents must complete three forms: registration, media release, and medical treatment release. Return all three forms, along with payment, to the parish office. This will help to secure the placement of your child(ren). Tuition scholarships are available.
CGS Registration Form 2020-2021
Children Ministries Medical Release Form
CGS Calendar of Events
Program & Event Cancellations
Winter weather conditions can create hazardous road travel. The cancellation of Catechesis of the Good Shepherd or any special Children's Ministry events are based on AccuWeather reports and Reeth-Puffer school cancellations.
The safety of your family is important so please check our local TV stations or watch for a REMIND text from Catechesis of the Good Shepherd whenever inclement weather occurs.
Contact Information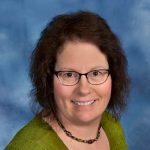 Donna Phillips
Children's Faith Formation Coordinator
(231) 744-3321 ext. 128
dphillips@princeofpeacenm.org
Becky Ostoin
Children's Faith Formation Assistant